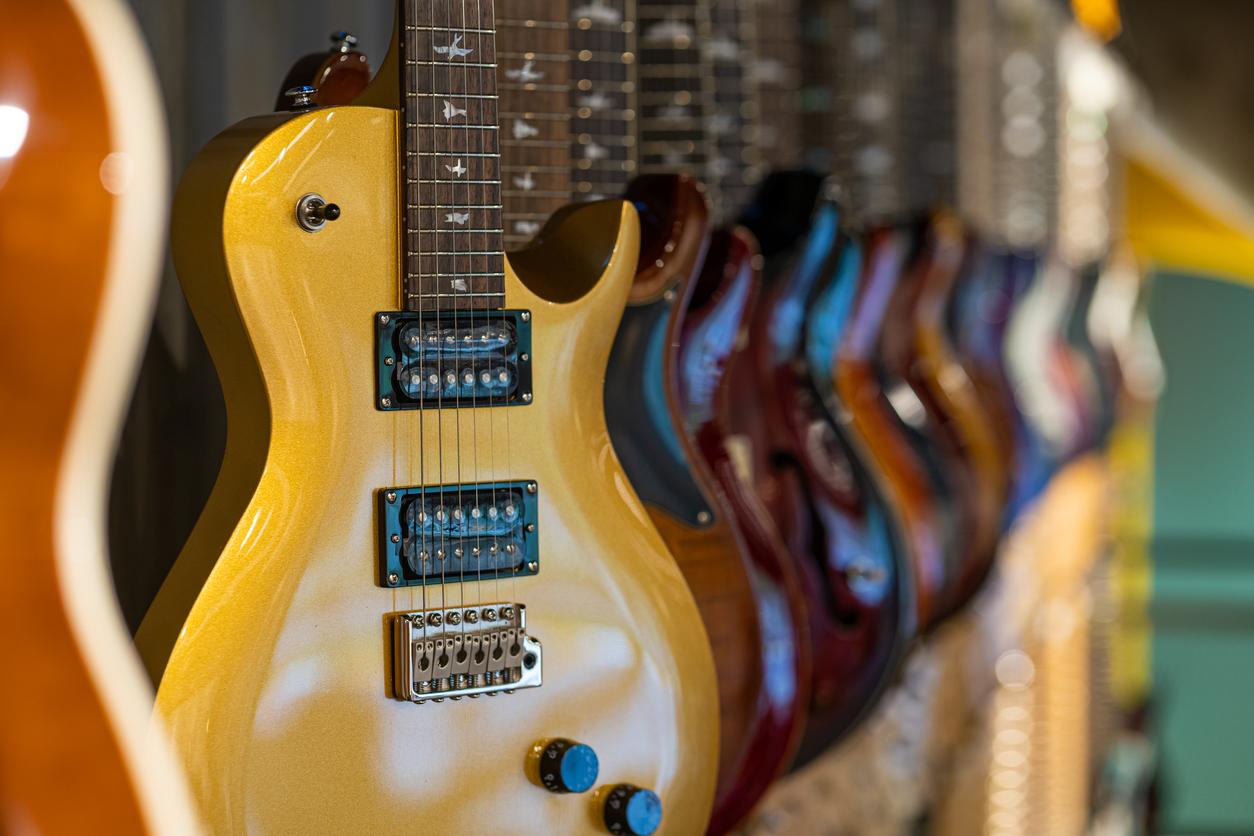 If you're anything like us, you love all things guitars. Acoustic and Electric guitars. With April being International Guitar Month, there's no better time to celebrate the ax!
Here is a way to celebrate guitars this month and get cash for bills, taxes, mortgage, school, or that new car:
Sell Your Guitar
A great way to generate cash is by selling an old guitar. Whether it is an old unused guitar from decades the 1950s, 1960s, or 1970s we are always in the market and aggressively seeking to buy old guitars.
We want to buy your old used guitars in Chicago here at Chicago Gold Gallery.
To mark International Guitar Month, make time in your busy schedule to remember who has that old guitar in your family. Ask your family and friends to look for old guitars in the attic, basement, closet, or even under the bed.
This month is the perfect time to sell. We are collector buyers. Bring your guitar to Chicago Gold Gallery where we provide top-rated customer service and pay top dollar for your used vintage guitars, guitar amplifiers, and other instruments.
We associate famous guitar players with certain guitar models throughout their careers played various models listed below:
Stratocasters like the kind played by Jimi Hendrix, Allan Holdsworth, Stevie Ray Vaughn, Jeff Beck. Les Paul was played by the man himself Les Paul, Jeff Beck, Jimmy Page, Mike Bloomfield, and blues and rock players.
SG was played by Frank Zappa and Allan Holdsworth. Rickenbacker was played by George Harrison, John Lennon, and Roger McGuinn. Telecaster played by Brent Mason, Countless Country Western players, Tom Petty Gretsch George Harrison, Jazz guitars players Joe Pass, Johnny Smith, Tal Farlow played Gibsons, D'Aquisto D'Angelico Guild, Hoyer, and others.
Come Shred With Us
The #1 place to buy and sell your guitars in Chicago is right here at Chicago Gold Gallery. We buy all models: Gibson, Fender, Silvertone, Rickenbacker, Gretsch, Martin, Guild, Hofner, Harmony, Kay, D'Aquisto, and more. Bring your guitar to our shop and our team of professionals will give you a complimentary appraisal and high cash offer.
Tags: gibson, Gretsch, Guild, LesPaul, Rickenbacker, Stratocaster, Telecaster