You've spent a lot of time researching and finding items for your collection. While this is an important element to being a collector, another major aspect is keeping those collectibles in good condition. This involves more than simply setting the items on a shelf and dusting them every once in a while; you must store them in an environment that will prevent damage and weathering.
An essential responsibility for any collector is to inspect, clean and maintain your collectibles. Here are some things you should be doing to ensure your collection stays in great shape:
Create and update an inventory. Whether it's a handwritten list or an organized spreadsheet on your computer, list each item and where it is stored. This is especially useful if you keep your collectibles stored in boxes in a closet or attic.
Keep climate in mind. If you do keep items packed away in a basement or attic, consider the environment that your items may be exposed to. A basement can get hot and muggy, the perfect conditions for mold and mildew, while an attic may get a lot of sunlight, which can lead to discoloration or other wear on certain objects.
Clean with care. Depending on what you are collecting, the amount of time you should spend cleaning differs. Some items may be best left alone and not cleaned at all. Your items should come with care instructions; however, you can contact an appraiser who will have a good idea as to the best way to clean them and what products to use. Regardless of what your collectibles are, always clean gently and with care.
Keep the original boxes. If your item comes in a box, keep it in the box! This adds value to your collectible. If the box has never been open, that's even better! The box should be kept in good condition and cared for as well.
Hold onto original receipts and other documents. If the time comes for your collectibles to be appraised, documentation of authenticity is vital. If you have trouble holding onto receipts, keep them in the box. Never tape the receipt to the box, as it can cause damage!
Keep your inventory somewhere it won't get lost or misplaced. You can also notify someone else as to where the inventory is in case of emergency.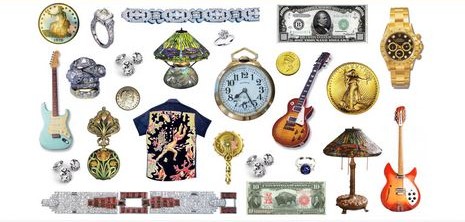 Courtesy of AZ Central