Inheriting jewelry from a loved one can be a bittersweet experience. While it may hold sentimental value, vintage pieces may not be something that you would wear or use regularly. Additionally, the jewelry may not fit your personal style or may be damaged and in need of repair. In these cases, selling the jewelry may be the best option.
Possible Benefits of Selling Inherited Jewelry
If you have inherited estate jewelry in the Chicago area, selling it to a reputable buyer can offer several benefits, including:
Extra Cash – Selling estate jewelry can provide you with some extra cash. The cash can be used to pay off debts, invest in a new business, or save for the future. By selling jewelry that you don't wear or use, you can turn it into something that is more valuable to you.
Reduce Clutter – Keeping unused estate jewelry can take up valuable space in your home and contribute to clutter. By selling it, you can free up space and simplify your life.
Eco-Friendly – Selling estate jewelry is also an eco-friendly option. By recycling precious metals and gemstones, you can help reduce the demand for new mining and manufacturing. This, in turn, can help the environment.
Restoring Old Jewelry – If the jewelry is damaged or in need of repair, selling it can provide an opportunity to repair and restore it to its former glory. Reputable shops that purchase estate jewelry have experts who specialize in jewelry repair and can easily restore antique jewelry. This can restore items, like an old European cut diamond platinum ring, to its original condition.
Expert Appraisal – When you sell estate jewelry to a reputable buyer, you can be confident that you are getting a fair price. They will have expert appraisers who can evaluate the value of your jewelry based on its age, condition, and market demand. Whether your collection includes art deco design pieces, or an engagement ring that requires antique jewelry restoration, you can quickly find out what it is worth.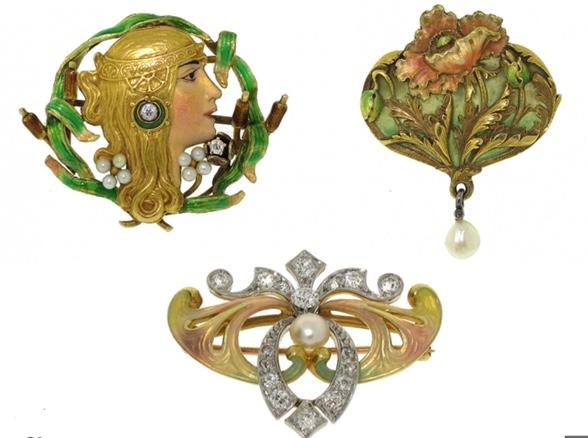 Chicago Gold Gallery
If you have inherited estate jewelry in Chicago, consider selling it to a reputable buyer like Chicago Gold Gallery. They purchase a range of items, including gold, diamonds, gold jewelry, watches, guitars, and collectibles. By selling your estate jewelry, you can get some extra cash. You will also reduce clutter and even see that special piece restored to its former glory. Contact Chicago Gold Gallery today to schedule an appraisal and explore your selling options.