Charvel Guitars is a brand that has been around since the late 1970s and has made a significant impact on the guitar industry. The company started out making replacement guitar necks and bodies for Fender guitars. The quality of these parts quickly became apparent, and the company began to gain a reputation for producing high-quality guitar parts.
Vintage Charvel, Kramer, and Jackson guitars, especially those from the 1980s which were built in the United States, are known for their excellent craftsmanship, quality materials, and unique designs. Certain models, including the Kramer Stagemaster, Jackson Soloist, and Charvel Model 6 are especially representative of the quality seen in these brands.
Charvel is also known for being one of the first guitar manufacturers to use a compound radius fretboard, which allowed for greater playability and comfort. This innovation was quickly adopted by other guitar manufacturers and has become a standard feature on most modern guitars.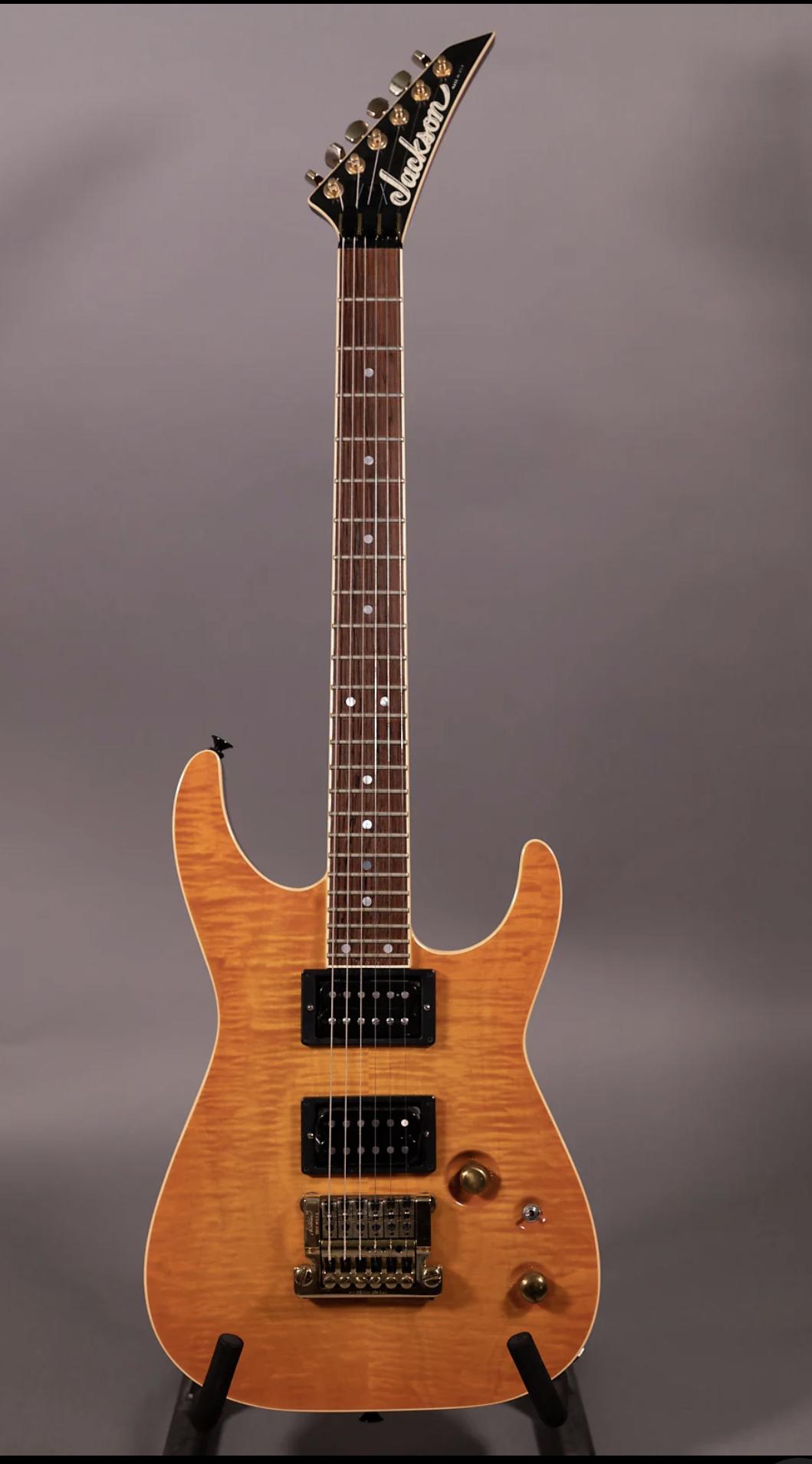 The Model 6
One of the most iconic guitars from Charvel's vintage era is the Charvel Model 6. This guitar was introduced in the early 1980s and quickly gained a reputation for its versatility and playability. The Model 6 featured a neck-through construction, which allowed for greater stability. It also had a Floyd Rose locking tremolo, which allowed for more extreme whammy bar tricks and dive bombs.
Charvel / Jackson Series
Charvel Guitars gained even more notoriety in the 1980s thanks to a partnership with Jackson Guitars. This partnership allowed Charvel to expand its reach and increase its production capabilities. Together, they released a line of guitars called the Charvel/Jackson Series, which featured unique designs and high-quality materials.
The '80's Charvel—Chicago
In the mid-1980s, Charvel moved its operations to Chicago and began producing guitars on a larger scale. The Chicago-made Charvels were known for their consistency and attention to detail. The company continued to release new models throughout the 1980s, including the Charvel Model 4, Model 5, and Model 8.
Modern Charvel Guitars
However, as the 1990s approached, Charvel's popularity began to decline. The demand for superstrat guitars waned, and the company was eventually purchased by Fender in 2002. Today, Charvel Guitars is a subsidiary of Fender and continues to produce high-quality guitars for players of all levels, like Guthrie Govan and other virtuosos.
Do You Have a Charvel Guitar You Are Interested in Selling?
In conclusion, the history of Charvel Guitars is one of innovation and quality. Vintage Charvel Guitars, especially those from the 1980s, are recognized by guitarists and collectors alike for their unique designs, high-quality materials, and excellent craftsmanship. The legacy of Charvel Guitars continues to live on today, thanks to its continued production under the Fender banner.
If you have one of these vintage guitars that you no longer play or would like to sell for cash, reach out to our professional guitar collectors at Chicago Gold Gallery today and let us provide you with a fair estimate of its worth, and if it is something we are interested in, we will pay you cash on the spot.