If we could use one word to describe luxury watches, it would be expensive. The most extravagant timepieces in the world are one-of-a-kind multi-million dollar pieces of art. They are not typically created to be worn on one's wrist, but instead live inside a private collection or, perhaps, a museum.
As one of the leading watch and jewelry buyers in Chicago, Chicago Gold Gallery is home to many different styles of watches. In the market, there are pilot watches, field watches, dive watches, and dress watches, all of which we buy and sell at our shop.
From top brands such as Rolex, Patek Phillippe, Chopard, Vacheron Constantin, and Cartier, we offer the best price for your timepiece. With over 40 years of experience buying and selling jewelry in Chicago, from sterling silver to diamond engagement rings to Rolex watches, Chicago Gold Gallery prides itself on always paying top dollar.
However, the world's most expensive watches are truly in a class of their own. These watches are designed more to turn heads than they are to tell time. With their excellent engineering, rich styling, precious metals, and stones, they're more ahead of their time than they are for telling time.
Each of the top 20 watches has an estimated worth of over $5 million, with the top piece worth over ten times that amount.
Graff Diamonds Hallucination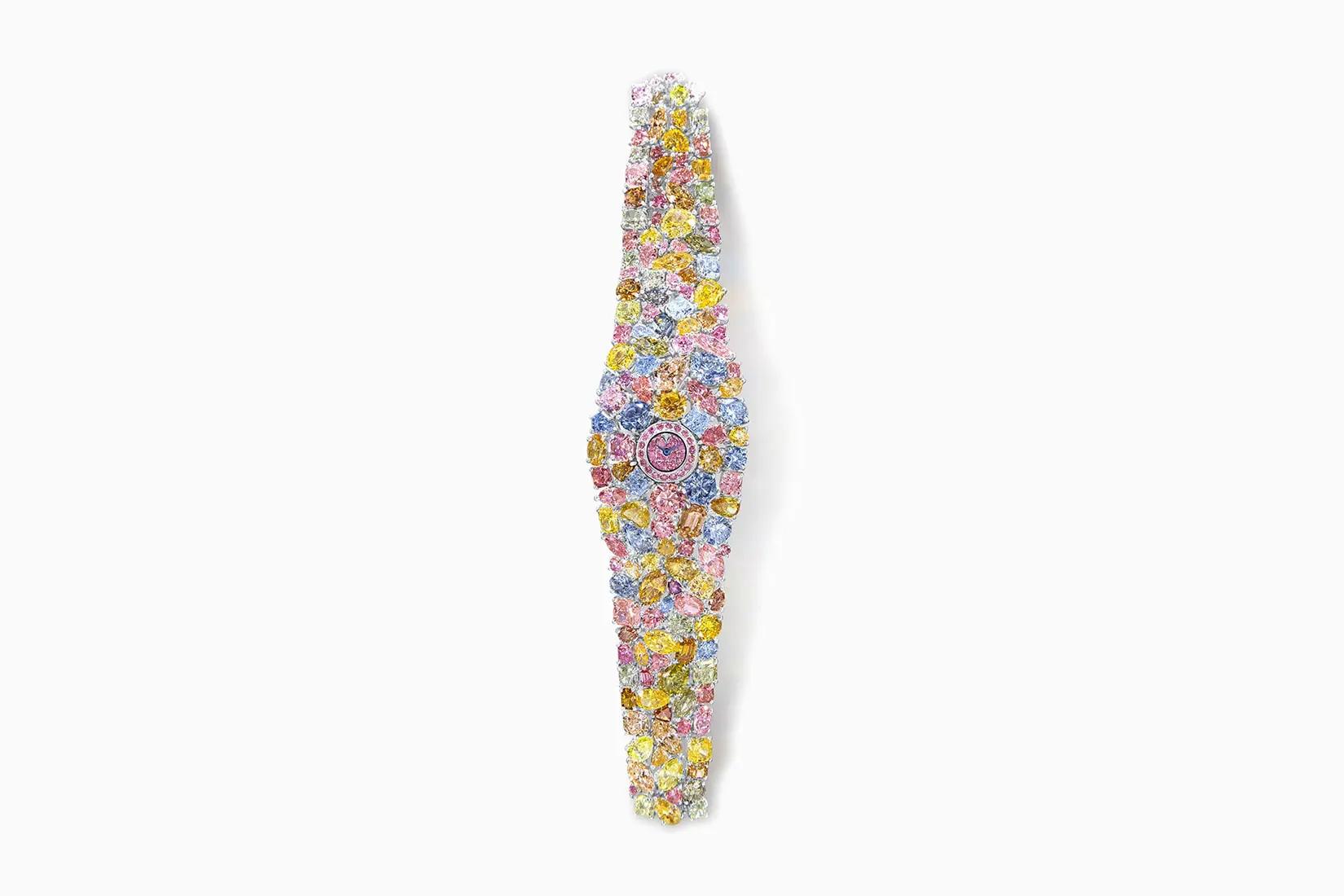 Price Tag: $55 Million
Manufactured in 2014, the most expensive watch in the world is the Graff Diamonds Hallucination. With a kaleidoscopic arrangement of 110 carats of diverse colors and cuts, sitting on a platinum bracelet, the Hallucination timepiece is as brilliant as it is beautiful.
The Hallucination took a team of gemologists, designers, and expert horologists thousands of hours of work to create this masterpiece.
While you may not find this watch in our shop, we hope you have the pleasure of seeing it in person one day. It truly is a sparkling spectacle worth every dollar.
Visit Chicago Gold Gallery
Whether you're in the market for a new-to-you Rolex, diamond rings, or guitars and other collectibles, visit Chicago Gold Gallery at 1236 W. Devon Avenue. We are home to all styles of fine jewelry and are one of the leading gold and diamond buyers in the area. You're guaranteed to find what you need at our shop.
Tags: Jewelry Buyer Chicago, Jewelry Buyer In Chicago, Sell Jewelry Chicago